Contemporary art surprises, provokes and evokes emotions. It is a period in the history of art that began in the middle of the 20th century. It is distinguished by its diversity and richness of forms and possibilities of interpretation. It reflects the complex issues that shape a global, diverse and expressively changing world. In this article we will introduce the subject of contemporary art and contemporary artworks.
What is contemporary art?
Many contemporary artists, through their work, define their cultural or personal identity, draw attention to social problems or try to redefine art. They often ask controversial thought-provoking questions and leave the viewer of contemporary art without answers. A simple way to understand contemporary art works is through curiosity, an open mind and the ability to see solutions that are not obvious. It takes many forms – dance, music, design, architecture, paintings, posters or performance. These works challenge notions about art and its forms. Artists experiment and explore new multidisciplinary solutions.
History of contemporary art
Art has accompanied humans since the dawn of time. Initially, various paintings or sculptures were created to please gods and rulers. According to some historians, modern art was created at the turn of the 1950s. Others, however, claim that it emerged in the late 1970s.
Works of modern art
There are plenty of controversial, intriguing and beautiful works of modern art. Among them you will find:
Balloon Dog (Orange) – the world's most expensive three-meter sculpture, created by Jeff Koons.
Pyramid of Animals – a work by Katarzyna Kozyra.
Piss Christ – a photograph of a crucifix placed in an aquarium filled with urine and blood, by Andres Serrano
The Holy Virgin Mary – a painting by British artist Chris Oflla
Dropping the Han Dynasty Urn – a series of three photographs by Ai Weiwei
My Bed – an installation by British artist Tracey Emin
Breakfast on the Grass – a painting by Édouard Manet
Urban Light – a piece of street art – Chris Burden
Girl with a balloon – Banksy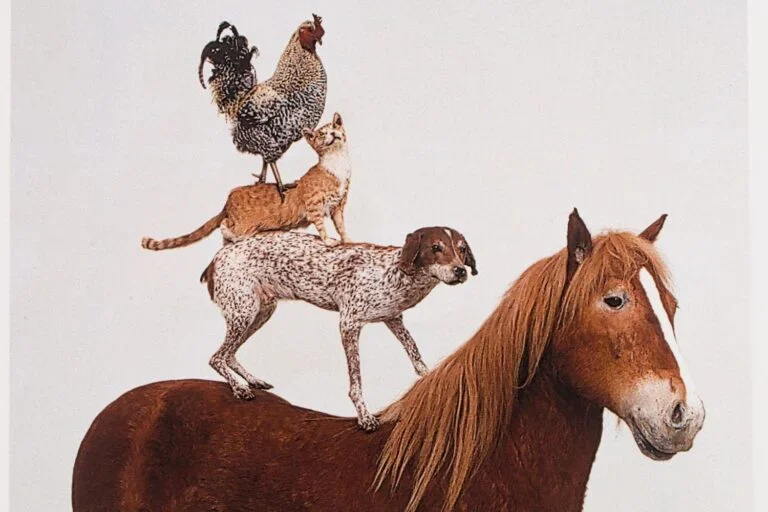 Modern art and contemporary art – are they the same thing?
The words modern and contemporary are synonymous, but in the art world they differ significantly. Modern art, known as modernism, is the period from the 1860s to the late 1960s of the 20th century. The first creator of modern art works was Édouard Manet author of Breakfast on the Grass. An obscene and shocking painting that broke with the rules of perspective. This trend draws from impressionism, avant-garde, abstractionism, philosophy and cubism. In modern art, the way the artwork was presented was important.
Modern art, on the other hand, is that created since the end of World War II. The main difference between the two is the concept of the work and the diversity in understanding the question of aesthetic beauty. In contemporary art, it is the process of creation itself (in which the public sometimes participates) that is more important than the end result itself.
Works of contemporary art express the views of artists. New techniques and art forms are emerging. This trend breaks norms, is difficult to classify and has no limits. It presents different points of view of artists, which sometimes diverge. Popular trends in contemporary art are:
Pop-art – works of art become everyday objects.
Op-art are works of art that were intended to affect the human eye, using colors and geometric figures to add depth or make it appear to move.
Street-art – its elements include graffiti, for example – and are works that are created in public spaces.
Conceptualism – a trend according to which the most important thing is the process of creation.
Minimal-art – art that uses the simplest forms.
Arte-povera (poor art) using old materials or stones, it was supposed to divert attention from high art.