Charging Bull, the Wall Street Bull – a bronze statue of a charging bull standing near the New York Stock Exchange in New York City, one of the city's most recognisable symbols.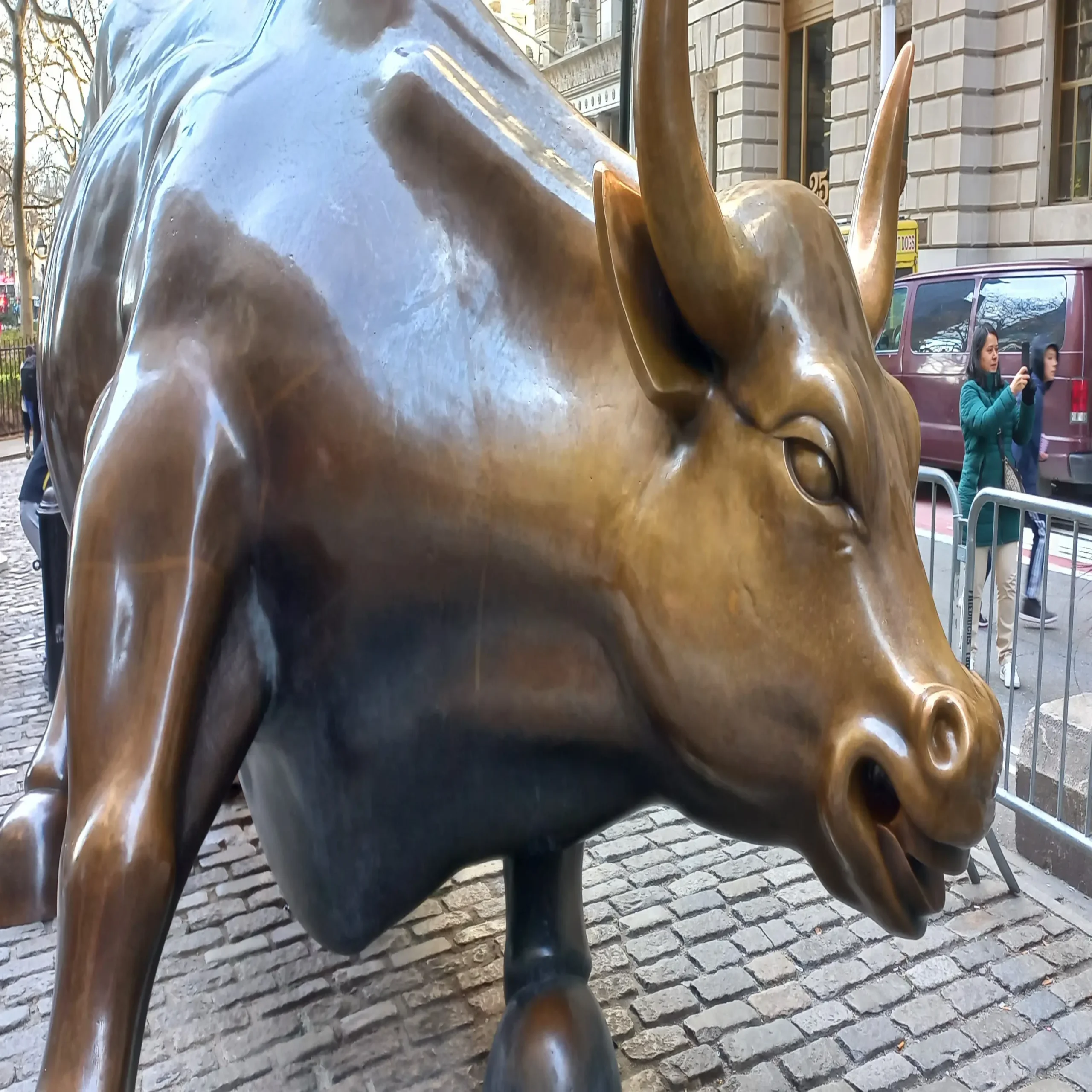 The unusual statue stood on New York's Wall Street. In the path of the famous charging bull, a little girl has frozen in stillness. Fearless Girl – because the name of the sculpture, which appeared on Women's Day and delighted New Yorkers and tourists alike – is actually "Fearless Girl".
The sculpture was placed on Wall Street on International Women's Day to draw attention to the problem of discrimination based on sexual orientation and gender identity in the corporate world.
According to its author, Kristen Visbal, the bronze figure is meant to symbolise the power of women. According to State Street Global Advisors, which funded the statue, one in four of the three thousand largest corporations in the United States does not employ a single woman in its ranks.
The henry moore sculpture in manhattan new york city at the plaza lincoln centre in manhattan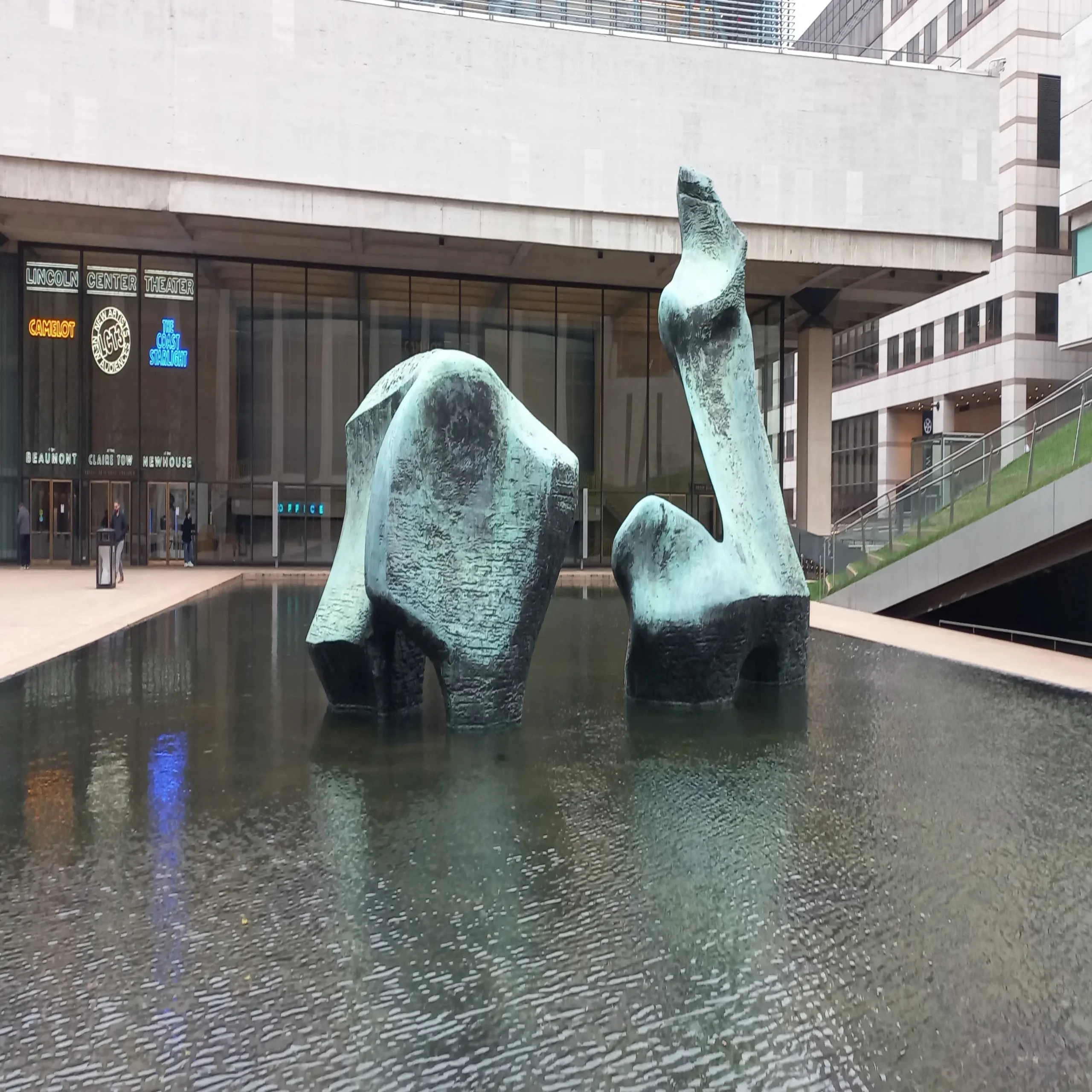 The Statue of Liberty, actually Freedom Shining on the World – a statue on Liberty Island at the mouth of the Hudson River in the Atlantic Ocean in the New York metropolitan region, an unofficial symbol of freedom, New York City and the United States.